Starting a new business can be extremely challenging, but if you push through the first few years with passion and dedication, YOU WILL SUCCEED.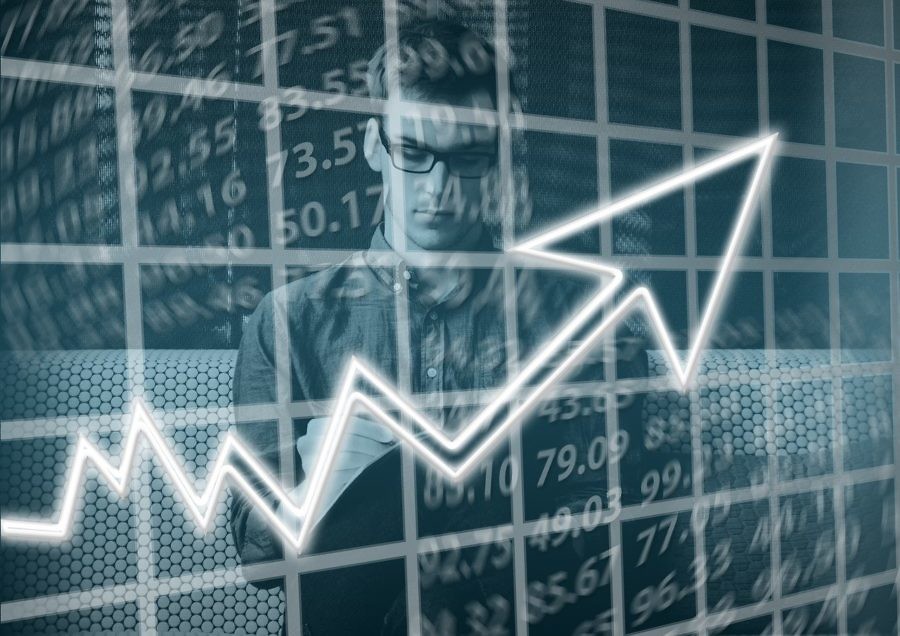 It's a well-known fact in the entrepreneurial world that 50% of all small businesses fail within the first five years. It's true that this number is intimidating, but there are almost sure-fire ways to avoid this fate.
You just have to listen to the collective wisdom of those who have succeeded as well as your gut feeling. There are important lessons that can be found there.
Starting Out Is the Most Difficult Part
New beginnings are never easy, which is why it's essential to start the right way and set a solid foundation for your business. Once you have your perfect idea, you need to know how to shape it and make it a reality.
There are so many things to think about in the process, and they could make or break your business. From assembling a trusting team to finding funding, you need to make sure every part of the puzzle fits perfectly.
For starters, you need a solid business plan that you can pitch to potential financiers. However, investors and lenders will have different expectations from it, and you need to adjust it accordingly. There are many details to consider when you're just starting out, so make sure to focus all your efforts on doing everything right at the start.
Find Less Expensive Ways to Do Everything
The first thing you'll notice when your business starts operating is that your income doesn't equal your profit. You could easily get carried away by an influx of cash that may seem like a small fortune to you.
However, once you calculate your costs, you'll see that it will probably take some time for you to reach your break-even point, let alone start making real profit.
That's why frugality needs to be your middle name at the beginning. Try to find ways to do everything in an affordable way. The bulk of your finances should go toward your central products or services, and everything else can take some cuts.
For example, you don't need to spend a fortune on decorating your office or getting tons of supplies no one actually uses.
Don't Let Your Business Consume Your Life
Trying to maintain your new business is like trying to keep a baby alive and well. It takes a lot of hard work, sacrifices, and dedication. That's why many entrepreneurs get so carried away and sucked in by the everyday obligations that their new business comes with.
You need to be extra careful and not let this happen to you. That's why it's essential to carve some time out for yourself and your family. Your business is important, but that doesn't mean you should neglect other aspects of your life.
A study conducted by the Harvard Business Review has found that those entrepreneurs who are taken by "obsessive passion," as opposed to the milder "harmonious passion" for their job, were much more likely to experience burnout.
It's essential to find a work-life balance if you don't want to succeed but also remain sane and avoid mental health hazards.
Plan for Sustainable Growth
The keyword here is "sustainable." It's great if your business starts with a bang but beware of making spur-of-the-moment decisions that will drive more instant explosive success. There's a lot of truth to the old adage — easy come, easy go!
One of the most common mistakes new business owners make is not giving their future much thought and getting too carried away by early success. It's okay to get excited, but that shouldn't deter you from making long-term, sustainable plans.
Slow and steady progress is much better than explosive growth because the latter is unpredictable and can lead to a fatal crash. On the other hand, if you take time to develop a solid plan, it will take you through many years successfully and help you navigate your way out of rough patches.
Perseverance Is Key
Just like it's extremely easy to get carried away by success, it can be quite discouraging if your business starts to go south. However, you need to remember that failure is part of success, and as long as you stay open-minded and learn something from it, it isn't a failure at all.
Instead of despairing and giving up, focus on the pain points and what you can do to eliminate them or turn them around. Your business is your child, and you can get quite emotional about it, but it's vital to keep a cool head and examine the problems from a rational point of view.
When you take a look at some of the most successful companies nowadays, such as Amazon and Uber, you probably think that their path to success was smooth, but that is far from the truth. These companies — as well as others, including Airbnb, GoDaddy, and Reddit — were once on the brink of failure too. They persevered, and now they are staples in their respective industries.
Author: Michael Deane has been working in marketing for almost a decade and has worked with a huge range of clients, which has made him knowledgeable on many different subjects. He has recently rediscovered a passion for writing and hopes to make it a daily habit. You can read more of Michael's work at Qeedle.
If you enjoyed this post, you may also want to check out these others:
This article is published by Will Sherwood | Retired CEO at The Sherwood Group The Sherwood Group exerted over 40 years of experience working with all sorts of companies, small and large. Our clients ranged from entrepreneurs to Fortune 500 firms, in nearly every business sector, from across the street to around the world (and yes, even Europe, China, and South America).
Our goal was to create strategic advertising,  graphic design, website design, and marketing communication that still looked fresh and relevant 10-15 years later. Our mission was to stir your imagination and leave the competition shaken and wondering,  Now what do we do?"  We are retired in Myrtle Beach, South Carolina.
"Like" us and/or "Follow" us at these social media sites and we'll return the favor:
Please comment. We'd like to know if you found this article informative or helpful?