Sales tactics based on gut feelings and guesswork are being tossed aside like yesterday's garbage as sales departments around the world begin to learn the value of a data-driven strategy. Leading sales professionals should know that taking a data-driven approach to sales strategy means you can acquire, analyze, and act upon fresh data.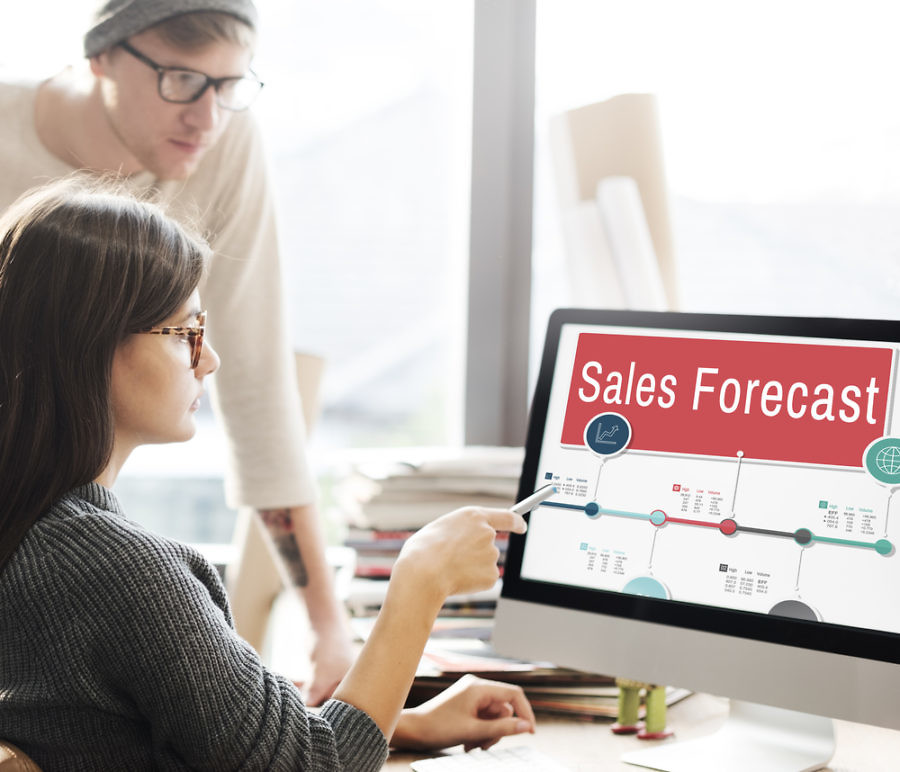 The impact that data has on business models and sales these days helps ensure more accurate projections and corrections. And while sales has a lot to do with strategies that can't be measured, the numbers have allowed for improvements in quantifiable aspects, partially due to the fact that data can measure the execution and implication of feedback (i.e., how an increase in sales has a strong correlation with an increase in output).
That's why it's important to develop a data-driven sales strategy if you want to compete.
Here's how you can do it. But before you do, make sure that everyone's on board from the top executives down to the newest member of the sales team. Successful implementation of a data-driven sales strategy has to start from the top and work its way down. So make sure everyone is properly trained in your new sales strategy and techniques.
1. Analyze Your Sales Process. 
The first step in developing a data-driven sales strategy is analyzing your sales process. In order to know what's working and what isn't, you'll need to figure out what you're doing right and what you're doing wrong. So take a good look at how you're capturing leads, how you're converting those leads, and how you're retaining customers or getting repeat business. Look at your CRM, your marketing automation platforms, and your sales tools. Gather insights from the data you collect and try to make educated decisions about the impact it has on your overall sales process.
2. Check Out Your Existing Data.
Mining your existing data can help you increase sales leads and boost revenue. Look at what you already have in terms of data assets and get your team to do the same. Examine the buyer's journey and determine what kind of data assets your company has for each stage. Once you know where you're at, you'll be able to figure out your next steps. Make sure your sales team has access to high-quality, clean data so that they can put their best foot forward and make smarter decisions.
3. Find the Right Tools for Automation.
Automation of certain sales tasks can help your team be more productive throughout the day. For example, data entry and other small tasks can slow down sales teams, preventing them from doing what it is they were actually hired to do: sell. Using the right tools to help automate certain parts of the sales process can help. Start by examining your current CRM and determining whether it's time to upgrade or find a new provider. With the right sales tools, you'll be able to streamline your sales process and increase conversions.
4. Track Your Progress.
Now that you've analyzed your sales process, checked your existing data, and considered automation, it's time to track your progress and analyze your conversion rates. Start by examining your results so that you can make any necessary changes to your new sales process right away. Continue to track your progress and make changes for as long as you're in business and you'll see your company truly soar.
Developing a data-driven sales strategy is the best way to ensure success, no matter what industry you're in because numbers don't lie. So use the above tips to put a concrete data-driven sales strategy in place so that you can begin reaping the benefits of a streamlined sales process and increased conversions. A streamlined sales process starts with finding the right CRM to help you apply data tactics that influence the sales side of running of your business.
If you enjoyed this post, you may also want to check out these others:
This article is published by Will Sherwood | The Sherwood Group |Website Design | Graphic Design | Marketing Communications: The Sherwood Group has over 30 years of experience working with all sorts of companies, small and large. Our clients range from entrepreneurs to Fortune 500 firms, in nearly every business sector, from across the street to around the world (and yes, even Europe, China, and South America). Our goal is to create advertising,  graphic design, website design, and marketing communication that still looks fresh and relevant 10-15 years later. Our mission is to stir your imagination and leave your competition shaken and wondering,  Now what do we do?"  We are located in Myrtle Beach, South Carolina.
"Like" us and/or "Follow" us at these social media sites and we'll return the favor:
Please comment. We'd like to know if you found this article informative or helpful?