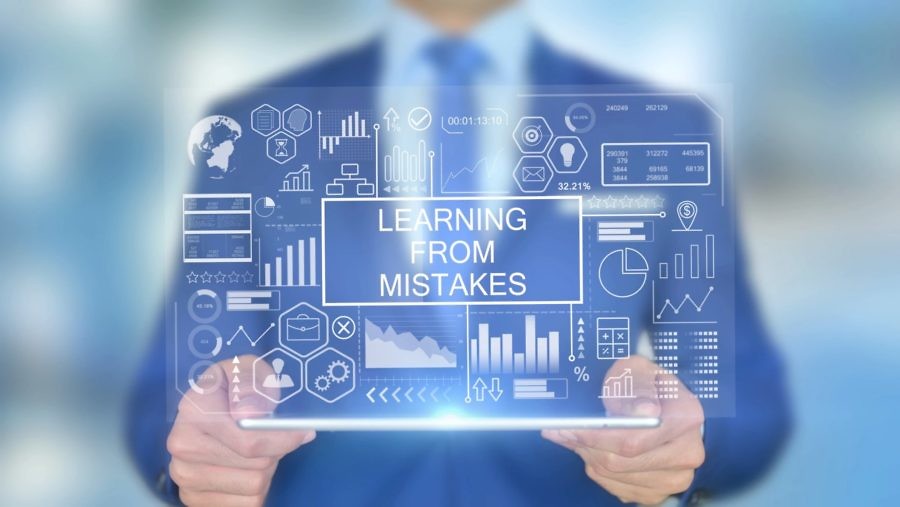 No matter what kind of marketing materials we're talking about, they aren't cheap. All of them can cost a lot, especially if you need large amounts. Apart from the initial investment that needs to be made, these marketing elements need to achieve their goal.
They need to advertise your business, services, or products in the desired way. Naturally, when marketing something, you want to have the best ROI possible. But to do this, you need to craft your graphic designs professionally.
Even those seemingly trivial elements could potentially turn away customers. To avoid this, you need to stop making mistakes with your graphic designs. Here is what you need to pay attention to.
Having a Poor Logo
Your logo is where it all starts. A logo is the most noticeable visual of any brand. More importantly, it's used everywhere. Companies add their logos to their documents, websites, social media, advertising materials, whitepapers, etc. If your logo is wrong, all of those things will be perceived in the wrong way.
No matter what's wrong with your logo, it can make the whole advertising material look poor. If you use a poor logo, potential customers might think you are unprofessional, not trustworthy, or that you don't care.
You don't want any of this, especially if you're looking to make an excellent first impression. Ensure you have a simple, clean, and unique logo that showcases your brand in the right way.
Using Too Many Words
Yes, your marketing pieces are there to send a message to potential customers. However, this doesn't mean that you should put a whole block of text that's difficult to read and too long. When someone sees a bunch of text bulked together, they will turn away instantly.
It's challenging to catch someone's attention today. Like it or not people, don't like reading that much. They want a combination of visuals and short, clear lines of text that can quickly tell them what this marketing piece is about.
The visuals on your marketing piece are the primary thing. Text is just there to complement them and further enhance the message you're trying to send.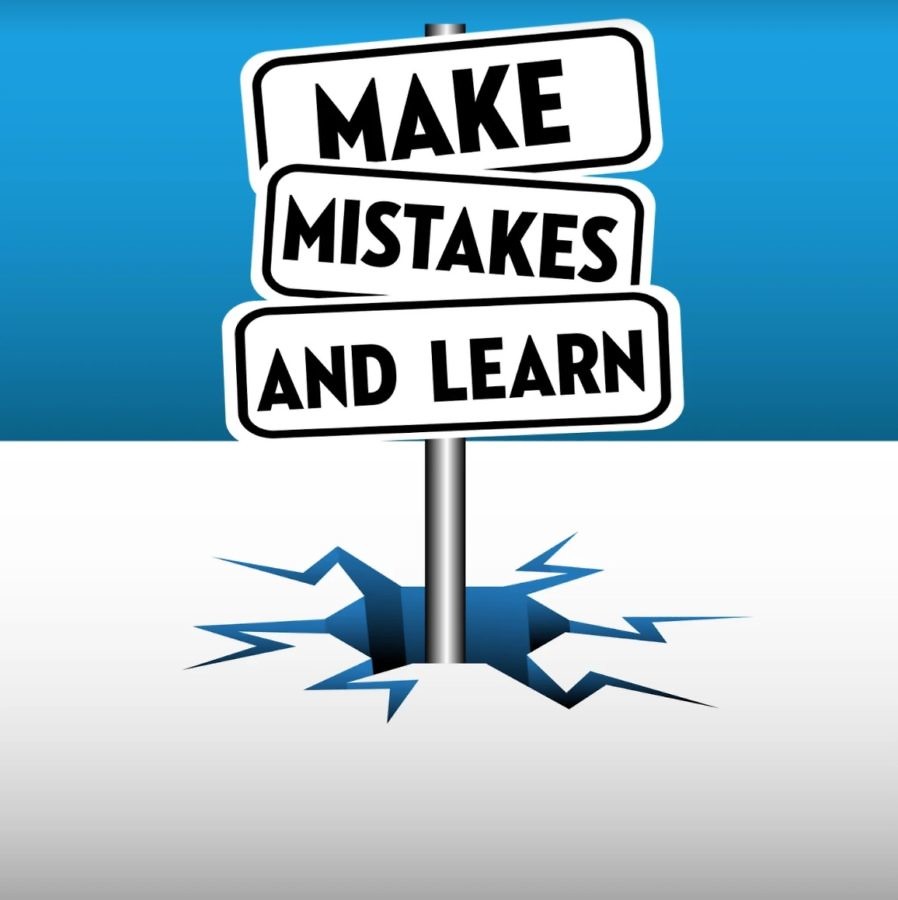 Inconsistent Fonts
Using a couple of different fonts can help you deliver your message more effectively. It can differentiate different types of information within the marketing piece and add a bit more style. However, people often overdo it with different fonts.
If you combine too many different types of fonts, you will just create an unprofessional look. Your whole piece will be unorganized, and people won't know what they are looking at.
At the same time, you can use fonts that come from the same family and have similarities. This adds more consistency through your visuals.
Too Much Color
Similarly, to fonts, people want to add lots of color to their designs. Yes, colors are great for the atmosphere, setting the tone, and attracting attention. But there are certain things you simply can't do. For example, using more than three colors is not a good thing.
Too many colors will make it seem like a kid did your designs. On the other hand, they can be challenging to look at. You don't want people to look away when they see your designs. On the contrary, you want them to be pleasant to the eye.
Not Considering The Type of Medium
Not all marketing pieces are used for the same thing. There isn't a one-size-fits-all approach in graphic design. Whether you publish your plans in a magazine, book, online, or on a flyer makes a big difference.
For example, if you plan on using your designs online, the color mode should be RGB. This is the best option for colors that need to be displayed on computer screens and mobile phones. This is just one thing that needs to be considered, and there are many others to take into account.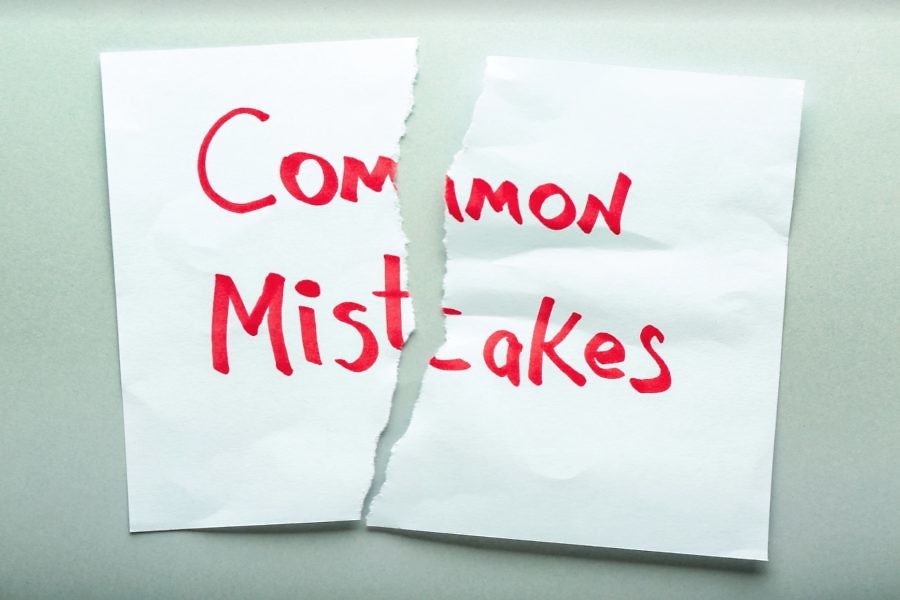 Adding Poor Imagery
The images on your marketing materials are highly valuable. First of all, they need to have a 300 DPI resolution, at least. At the same time, you can't just add the first image that comes into your mind. You need to look at them as part of the whole design.
This means that they should go well with the overall color tone, message, and structure. If your images are elementary and too obvious, they will stand out from the design. People will think that you are some amateur looking to trick them.
Inconsistency
One of the most common graphic design mistakes Is inconsistency. Your designs need to be unique and exciting, but they need to have a dose of repetition and consistency. For example, you need to create a template layout that you will always use.
People will get used to it quickly and know what to expect. At the same time, try using similar visual elements every time. However, compare your designs and don't make them too similar. It's essential to have a sharp detail that stands out from the rest.
Not Using Vectors
Too many non-designers think there is no difference between vector and raster images. Raster images contain small pixels that form the image. When the image is enlarged, it gets blurred because these pixels start to show. On the other hand, vectors are made out of geometric curves and lines.
This means that resizing them causes no damage, and they always look sharp. Create a design that's a bit larger just in case. This ensures that you can even use it on larger areas when needed.
Bottom Line
Finding the right graphic design services is very important for any business. You need to create consistent visuals that will help you showcase your knowledge, expertise, and professionalism. Don't try and do this yourself, leave it to the pros.
If you enjoyed this post, you may also want to check out these others:
This article is published by Will Sherwood | Retired CEO at The Sherwood Group The Sherwood Group has over 40 years of experience working with all sorts of companies, small and large. Our clients range from entrepreneurs to Fortune 500 firms, in nearly every business sector, from across the street to around the world (and yes, even Europe, China, and South America).
Our goal is to create strategic advertising,  graphic design, website design, and marketing communication that still looks fresh and relevant 10-15 years later. Our mission is to stir your imagination and leave your competition shaken and wondering,  Now what do we do?"  We are located in Myrtle Beach, South Carolina.
"Like" us and/or "Follow" us at these social media sites and we'll return the favor:
Please comment. We'd like to know if you found this article informative or helpful?