While having different people working together on the same project is always demanding, unsurprisingly remote teams have their unique challenges.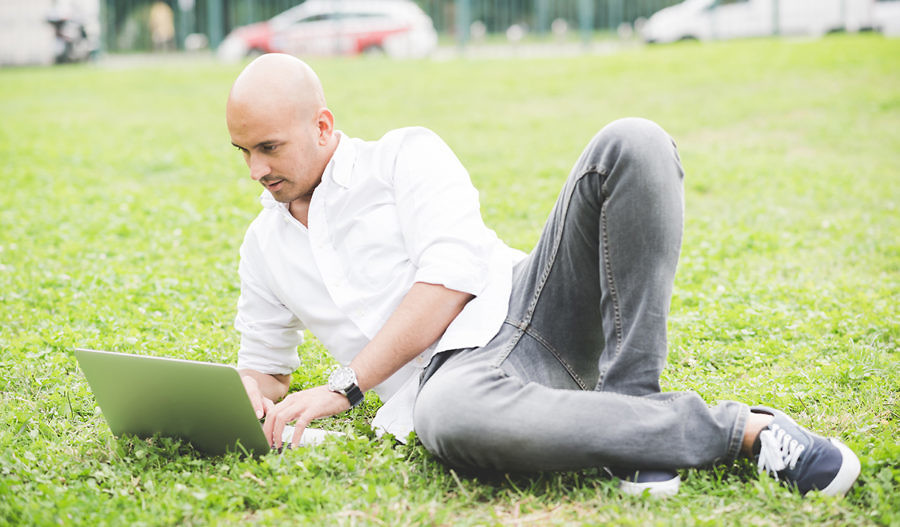 Loneliness, social isolation, various distractions at home, lack of information, and not enough face-to-face communication with other team members and managers are just some of the most common challenges remote employees face, and that can impact their workplace efficiency.
Here are a few useful tips on how to best manage your remote team and increase its productivity.
1. Make Sure Everyone Is Properly Equipped
To stay connected and work efficiently, your remote employees need to have the proper equipment and the right environment, so you should do what's in your power to support them.
If your company is providing the tech that your employees will use while working remotely, make sure all the devices are fully functional, and in the top condition before handing them over. Also, ensure that your team members have a stable and strong internet connection.
Slow PCs and connectivity problems can have a significant impact on your teams' productivity. Many companies offer stipends so that their remote employees can create an appropriate home office and limit distractions.
2. Use the Right Apps
Apart from having the right tech and designated office space, your remote team members will be more productive if they use the right apps.
One of the best ways to ensure your team's efficiency is by using project management software, such as Trello or Asana, to organize your team and tasks. By opting for such a solution, you'll ensure that the entire workflow is transparent, meaning each one of your team members has information about the status of the task, as well as who it is assigned to.
Various document sharing tools and chat platforms are also there to make your communication and collaboration more comfortable, so opt for the ones that suit your business needs the most and make sure everyone has them installed.
3. Set Clear Goals and Expectations
Goal-setting is the first step towards a successful team performance. However, as many as 37% of executive leaders find that a lack of clearly set goals is the most common reason why projects fail.
To boost your team members' productivity, ensure that your goals are precisely defined, measurable, and attainable.
Your employees need to be clear about what they are expected to achieve as a team, and aware of the expectations you have of each of them individually.
4. Understand Individual Needs
Each one of your team members has a unique personality, and their own set of needs, strengths, and weaknesses.
Set some time aside for getting to know and understand each one of them, as you will have more success in building trusting and meaningful relationships, and consequently boosting their engagement. When there is trust in the workplace, productivity is rarely an issue.
Not everyone is satisfied with the chosen career path or their current workplace position. That's when career coaching can be quite beneficial for your team members to realize what is causing most distress, and under what conditions they would be happier and able to reach their peak productivity levels.
5. Have Daily Check-Ins
Regular daily check-ins with your team members are necessary to set the priorities at the beginning of each workday, as well as to foster one-on-one and group communications.
Even if you're all working remotely, it's a good idea to establish some virtual office hours when communication lines will be completely open. Use instant messaging, phone calls, and video chat to help your employees throughout the day, and create a sense of belonging.
6. Give Each Other Feedback
Nurture a culture of trust in your team by providing regular feedback to your team members about their performance. Make sure the effort they put in achieving business goals is always recognized and praised, and that you value their contribution.
Also, ensure that there's two-way communication so that your team members can give their feedback too. Show them that you appreciate their input by treating each one of their concerns with the seriousness it deserves.
7. Enable Social Interaction
A vital step for keeping your remote employees engaged is opening possibilities for informal social interaction. Even though it's not directly related to achieving business goals, such communication is invaluable, as it can strengthen the sense of belonging to the team and reduce the feeling of social isolation.
To achieve this, you can begin your team meetings with some casual talk. When you find it appropriate, you can organize a virtual hang-out, or a video-conference office party, whatever your team members would find interesting.
8. Watch Out for Any Signs of Stress
When you're dealing with a remote team, recognizing signs of burnout or stress in your team members can be quite challenging.
However, if these issues are not dealt with in a timely manner, they can have devastating effects on the health of your employees and, in the long run, your team's productivity too.
f you notice any signs of stress or burnout in your team members, don't wait for them to start the conversation about their challenges.
Make sure you offer them your emotional support, encourage healthy habits, and provide them with enough opportunity to rest.
By understanding the challenges your remote team members face, and using the tips above to cater to their needs, you can improve the level of their workplace engagement and productivity.
Author: Michael has been working in marketing for almost a decade and has worked with a huge range of clients, which has made him knowledgeable on many different subjects. He has recently rediscovered a passion for writing and hopes to make it a daily habit. You can read more of Michael's work at Qeedle.
If you enjoyed this post, you may also want to check out these others:
This article is published by Will Sherwood | The Sherwood Group |Business Coaching and Mentoring: The Sherwood Group has over 33 years of experience working with all sorts of companies, small and large. Our clients range from entrepreneurs to Fortune 500 firms, in nearly every business sector, from across the street to around the world (and yes, even Europe, China, and South America). Our goal is to help you achieve your business goals with the mission is to stir your imagination and leave your competition shaken and wondering,  Now what do we do?"  
"Like" us and/or "Follow" us at these social media sites and we'll return the favor:
Please comment. We'd like to know if you found this article informative or helpful?